Experience You Can Count On
Veteran Orange County criminal and DUI defense attorney EJ Stopyro has been successfully defending clients in Orange County for nearly 20 years. He works every day with the same judges and prosecutors who will be handling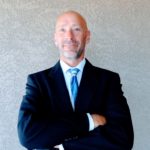 your case. His professionalism, skill and incredible results have earned him widespread recognition as one of Orange County 's best criminal and DUI lawyers. (case results)
Since entering private practice in 2003, Mr. Stopyro has successfully defended hundreds of misdemeanor and felony cases. His expertise at crafting and presenting persuasive legal arguments has resulted in many cases being dismissed outright.  Moreover, his legal skill, track record and professionalism have earned him the respect and admiration of the judges and prosecutors in the Orange County courts.
Of course, not all cases are the same. But when both the law and the facts are heavily against our clients, Mr.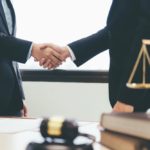 Stopyro is extremely adept at negotiating creative settlements to keep our clients from actually serving time in the Orange County jail. In these instances, it is essential to have a reputable and effective criminal defense lawyer; someone the judge and DAs trust to explain who you really are and tell your story in the most favorable light. When someone is facing charges their attorney is often the only window the judge and DA have into the personal life of an accused.
Unsurpassed Legal Training
After his undergraduate studies in criminology at UC Irvine, Mr. Stopyro graduated second in his class from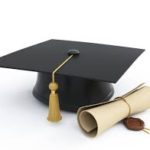 Western State University Law School. He achieved the highest academic honors bestowed upon any student; summa cum laude.  He was awarded four academic scholarships, named class salutatorian, and won an unprecedented nine American Jurisprudence awards for academic excellence. After an internship with the Public Defender's office, he was selected for a prestigious externship with the California Court of Appeal.
Personal Touch
EJ Stopyro handles each case personally. Your case will not be "handed off" to an inexperienced junior associate. You will have EJ's personal cell phone number and his encouragement to call frequently and discuss your case. We are dedicated to providing the highest level of legal representation and achieving the best possible result. We thrive on the important work of zealously protecting your freedom and reputation.
Here's how a typical case proceeds through the Orange County court system
Learn what will happen at the DMV, how long of a suspension you face, and how to get your license back.
CALL NOW FOR YOUR FREE CONSULTATION
Call us now at (949) 278-6353 for a free and confidential telephonic consultation and case review.